Edit "Josh Shayne Design"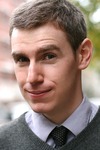 Josh Shayne Design
Wordpress Design
Description: Our web design packages range from the simple to the complex — Basic informational sites…
To edit this listing, you must be the registered owner. Please login now to continue editing, or kindly register below. If you need further assistance, please use our Contact Form.