By: Ron
Web design has undergone tremendous changes over the last few years. In order for your website to be relevant in terms of functionality and appearance, it is imperative that you stay up-to-date with these trends.
Web design is all about user experience. If visitors enjoy using your website and find it easy to navigate, they are more likely to follow and complete your calls-to-action, which naturally translates to an increased bottom line
In this article, we will investigate how web design has changed over the last five years, how to identify different styles of web design and we'll talk a bit about the most common web design platforms in use today.
Changes in Web Design
Over the last decade, web design has undergone changes that are so dramatic, that many of the websites that were relevant and popular back then are now viewed as being completely archaic and obsolete.
Web page interfaces changed from mostly text-based, busy and box-like to today's mostly visual, sleek and easily navigable pages. Large visuals are used to underpin each page's brand identity, helping prospective customers make informed decisions when purchasing your products or interacting with your content.
A few years ago, most users interacted with web pages using a desktop computer or, in some cases, a laptop. Mobile devices were hardly ever used and it was not uncommon for web pages to hang or completely malfunction when accessed on a mobile device. With the advent of smartphones, this has changed dramatically. Currently, if your website does not load smoothly and efficiently on a mobile device, Google will penalize you, and you will lose visitors which, obviously, will have a negative effect on your bottom line.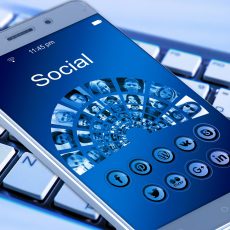 This inspired developers to implement a "mobile-first" approach which led to the development of the "hamburger menu," the now-common three-striped icon that hides the traditional "file" menu on a website. This made for cleaner, less-cluttered web design that is generally friendlier than the older, traditional menu-row we've all become accustomed to.
With the rise of minimalism, we were introduced to flat design, which is the effective use of a single-color palate in "flat" colors. Minimal stylistic effects are employed, rendering the website "artsy,"less busy and easier to follow. This is in sharp contrast to the websites of yesteryear, where drop-shadows, gradients and textures were used to create a 3D effects on visually busy pages, causing users to become overwhelmed, miss critical information or even leave your website entirely!
Modern web pages now include multiple CTA (call to action) buttons or graphic elements, which were hardly ever placed on early web pages. Effective calls-to-action successfully compel users to complete some type of "action" such as making a purchase, asking for additional information or, in the case of social media, "liking" or "sharing" an article or product. These actions are considered to be "conversions," and every website has its own objective and definition of what constitutes a successful conversion.
Choosing fonts for your web page used to be a nightmare, since there was no online tool to guarantee proper rendering once the page was loaded. Today, you don't have to worry if fonts will render incorrectly on your web page since Google Fonts (as well as other packages), simplifies that process for you.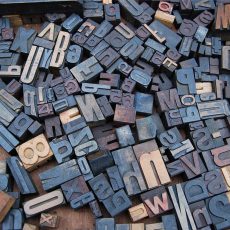 The use of creative typography has always been recognized as a powerful tool, though under-utilized in the past. Today, more than ever, the selection of fonts has become an art in itself, and experienced designers have learned to employ wildly different mixed and matched fonts in order to boost brand recognition and the overall mood of a website.
Back at the turn of the century, websites were typically designed using static html with lots of Flash for effect, but this required users to be capable coders. At present, a plethora of web design platforms are available to anyone who wants to design a website on their own. Some platforms are open-source, while others are paid-for service packages. For some of these, a high level of coding skills is needed, while others are packaged in such a way that a user needs no coding ability at all.
Then, grid format was introduced to the web design arena, eliminating the busy, clustered and content-heavy designs that were so prevalent earlier. Over the years, trends shifted back and forth between various layouts, and the use of colors and fonts to create designs. One trend that continues to evolve is that websites are becoming sleeker and easier to navigate.
Looking back at how web design has changed over the years offers an insight into the way user interaction shapes the way we think about web design. A positive user experience generally translates into increased sales, which means that it's imperative to design your website's user interface (UI) to suit your target demographic.
Web Design Styles
In web design, there are two key parameters to take into account: aesthetics and technology. The latest trends allow these two aspects to meet in order to offer the optimal user experience. In this section, we will unpack three of these design tools as an illustration.
Serifs on Screen
Serifs refer to the little decorative strokes at the ends of letters. Think Times New Roman in an old newspaper. These used to be relegated to traditional print media, but abandoned in web design since it's just too visually busy, and can be tiring to follow. The newest trends make innovative use of serifs, though, by enhancing brand identity as well as the overall tone of their website.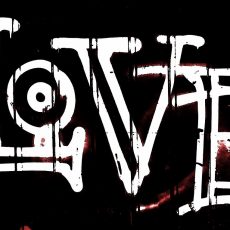 Black and White Palettes
In web design, color is used to set the mood of a website and allow important information and calls-to-action to stand out. Utilizing a black-and-white approach may seem counterintuitive, but it often allows for striking imagery that is both impactful and tasteful. Combined with a minimal amount of color, this can create a dynamic and stunning visual experience that causes your website to be even more exciting and memorable.
When people remember your website, they are more likely to return, and even more inclined to share your content with others.
Glitch Art
This refers to a style that looks retro, but has somehow "gone wrong." Strikingly visual, it brings you back to the late 1990's when a slow dial-up connection caused struggling images to appear distorted on your screen while they completed, as though you were looking through crinkled cellophane.
To identify this style, look for areas in an image or video that are slightly warped, double-exposed or "glitchy." When used effectively in small doses, this method will focus a visitor's eye on a specific area or concept, suggesting greater interaction.
Common Web Building Platforms
The web building platform you use depends on your objectives and capabilities. Do you want a simple blogging or vlogging site that is easy to navigate — or do you require a more sophisticated retail site? Do you have coding experience — or do you require a platform that has built-in functionalities that eliminate the need to code? These are just some of the parameters that would influence the web building platform you choose.
WordPress
One of the very first Content Management Systems (CMS), this user-friendly platform has been popular with bloggers since its inception in 2003. You don't need to know how to code in order to use WordPress, since it has tools especially designed to let users easily install and manage their websites by themselves, without any knowledge of code.
WordPress also enjoys the support of a large community of developers who offer, among other things, a vast selection of helpful SEO plugins and tools designed to help increase your site's ranking in search engines.
PHP
This open-source development platform and language allows you to design secure, robust websites that are able to handle high volumes of traffic. It is both server friendly and database friendly, making this platform ideal for developers at start-ups. You must have a solid knowledge of coding in order to work with PHP.
Joomla
Joomla is another Content Management System that allows developers to create websites with many functionalities and powerful web applications. This open-source platform was created using PHP and MYSQL. It allows for great scalability, which is ideal if your website will be expanding in the future.
Magneto
This free and scalable platform is ideal for talented developers. Magneto is best suited to developing state-of-the-art e-commerce websites that are secure and feature-rich. Extensions offered by Magneto allow users to customize their websites effectively, maximizing service capabilities while optimizing user experience.
ASP.NET
Developed by Microsoft, ASP (or Active Server Packages) are paid-for platforms that enable developers to design dynamic, robust, sophisticated web pages. ASP is a server-side web application framework with an enormous library of basic functions and database interactions to draw upon. ASP.NET is extremely popular with developers, giving it the added bonus of a large online support community.
JSP
Java Service Packages (JSP) is similar to ASP and PHP, but it uses the Java programming language. With this platform, developers are able to create dynamic web pages in both XML and HTML format. These are able to combine static templates and dynamic content to create an optimal user experience.
Open Cart
This user-friendly, high-speed platform is specifically designed for e-commerce. It uses shared hosting and is easy to install, making it ideal for people who are new to software development. Open Cart offers many templates and themes along with an administrative panel to aid ease-of-use.
In Closing
As you can see, web design concepts and tools are constantly changing — and change is good! New and creative web design techniques are now enabling exciting websites that are beautiful, fun to open, and easy to navigate. The Internet has enabled a new way of doing business, and modern websites now allow us to shop, buy and sell, and interact with friends and family on a global scale, all from the comfort of our own kitchens. The building process is no longer made entirely of secret sauce, and with so many building platforms available today, nearly anyone is able to design a basic website for personal or business use.